Attachment: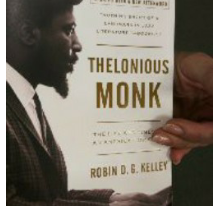 Screenshot_2019-08-06-14-00-20.png [ 63.66 KiB | Viewed 7303 times ]
Hello Everyone
For My Pleasure

And Everyone Elses at the Chicago Theatre on August 1st
Bryan was Amazing
Fine Voice
Vibrant, Seemingly Enjoying himself...

Which truly surprises me because it must be exhausting doing the show night after night...
And still putting so much Energy into it
As if Each night is the First...
Ever Gracious to his fans I had the Pleasure of giving Bryan a gift after the show..
I had decided earlier to give him a book about one of his Favourite Musicians Thelonius Monk...
And had Hoped to be able to hand it to him in Person
As I went up to his car, he leaned forward as I said..
"Here is a book for you Bryan that I think you will Enjoy.. Its about Thelonius Monk..."
He seemed Delighted
And said.." Oh, Thank You!"
I had written inside
"Bryan..
Thank You for the Gift
Of Your Music...
Keep Doing What You Do Best..."
And as he looked directly at me I was able to Finally Babble at him
How Much my late husband David Loved More Than This....
That meant So Much to me to be able to tell him in person
And Though he seemed Exhausted Bryan Was Ever Kind and Gracious...
And I Hope He Keeps Ferryin On...