........or, as Clive Langer introduced him, "The Mighty Eddie Rifff"!!!

Yes dear readers, it was in the famous Dublin Castle in Camden that the usual suspects (Jocelyn, Lee, Ivor, Smudge, Princess Alison & MacK) gathered to witness Andy's latest outing with Clive Langer's Mighty Clang Band.

Armed with Alto (gold, not the usual silver, new?) and Soprano saxes, Andy joined the quartet fronted by ex Deaf School menbers Clive Langer on guitar/vox and John Wood on keys.

An innovative and entertaining forty-five minutes ensued with our hero playing on every song. And no King's Place noodling here, oh no, this was proper stand up-rip roaring-reed bustin'-Eddie Rifff stuff, all in the smallest of rooms!

Playing backing or soloing, Andy was clear, powerful and confident, a joy to behold. Sadly, it was all over too quickly.

Chatting with The Emperor Himself and the charming Lucinda later, he told me he enjoyed it, was enjoying his playing at present and gets bored when not playing. Here's hoping this latter sentiment translates into other little outings like tonight's; an all too brief but heady experience.
Attachments: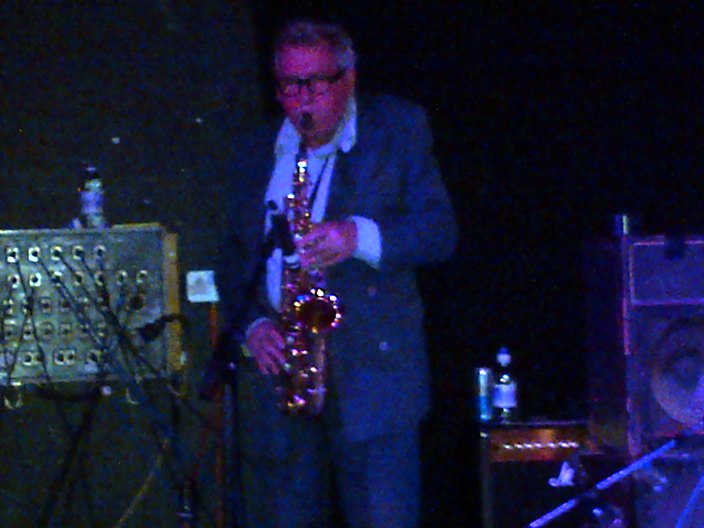 IMG-20141022-00468.jpg [ 58.99 KiB | Viewed 11070 times ]