1982-83 Roxy Music Avalon
Roxy Music toured the world in 1982 and into 1983 to promote what was their most successful album, Avalon. The tour took in Europe Australia, Japan and finished in USA on 28th May 1983. It was to be 18 years later before the band worked together again.
The show in Frejus France was filmed and released as 'The High Road' video in 1983 and the DVD version was released in 2001.
The set list remained fairly consistent throughout the tour but in the early shows in Ireland they played More Than This but it was dropped after the Ireland dates. The Space Between & Eight Miles High and a version of The Doors Light My Fire were also rehearsed for the tour but were not used.
The surprise addition to the set was the Neil Young song Like A Hurricane which Bryan nor Roxy had recorded before.
A Live album 'Heart Still Beating' and a mini album 'The High Road' were released using live cuts from this tour.
The support band for the European dates was King Crimson with Mari Wilson on some of the UK dates. A Glasgow band, The Young Ones were the support at the Apollo show as King Crimson could not make that show. Berlin were the support in USA.
Tour Book
Click to see some scanned tourbook images - these may take a while to load on slower connections.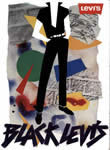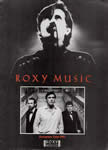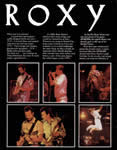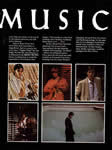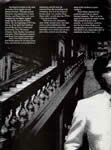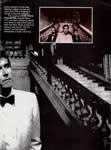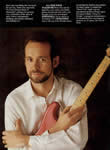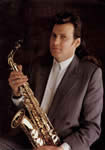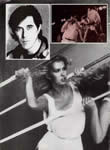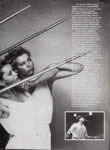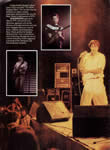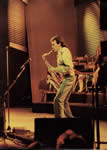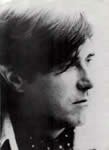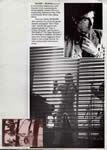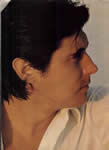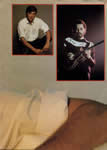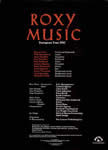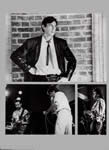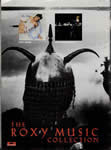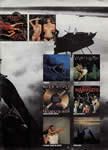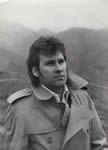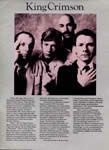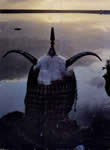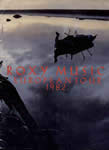 Typical Set List
We don't have specific show setlists for this tour. Please contact us if you have anything of interest.
Tour Musicians & Credits
Tour Venues and Itinerary
12 August 1982 Savoy Theatre Limerick reland
14 August 1982 Royal Dublin Society Dublin Ireland
15 August 1982 Royal Dublin Society Dublin Ireland
20 August 1982 Belenes Lisbon Portugal
21 August 1982 Stadium Faro Portugal
23 August 1982 Moscardo Madrid Spain
24 August 1982 Veledromo San Sebastian Spain
25 August 1982 Narcis Sala Satadium Barcelona Spain
26 August 1982 Arena Cap d'Agde France
27 August 1982 Arenes De Frejus, Frejus France
29 August 1982 Arena Reggio nell' Emilia Italy
30 August 1982 Velodromo Vigoreli Milan Italy
03 September 1982 Apollon Smyrnis Football Stadium Rizoupolis, Athens Greece.
05 September 1982 Ahoy Rotterdam Holland
06 September 1982 Philipshalle Dusseldorf Germany
07 September 1982 Dortmund Germany
09 September 1982 Hippodrome De Pantin France
10 September 1982 Vorst National Brussels Belgium
19 September 1982 Isstadion (Ice Stadium) Stockholm Sweden
22 September 1982 Wembley Arena London England
23 September 1982 Wembley Arena London England
24 September 1982 Wembley Arena London England
26 September 1982 NEC Birmingham England
27 September 1982 NEC Birmingham England
28 September 1982 Brighton Centre Brighton England
30 September 1982 Apollo Glasgow Scotland
01 October 1982 Playhouse Edinburgh Scotland
01 February 1983 Festival Hall Osaka Japan
02 February 1983 Festival Hall Osaka Japan
03 February 1983 Nagoya-Shi Kokaido Nagoya Japan
05 February 1983 Sun Palace Fukoka Japan
07 February 1983 Kyoto-kaikan Dai Ichi Hall Kyoto Japan
09 February 1983 Budokan Hall Tokyo Japan
10 February 1983 Budokan Hall Tokyo Japan
29 April 1983 California State University Fresno California USA
30 April 1983 San Diego State University San Diego California USA
02 May 1983 Universal Amphitheatre Los Angeles California USA
03 May 1983 Universal Amphitheatre Los Angeles California USA
04 May 1983 Mesa Amphitheatre Mesa Arizona USA
06 May 1983 County Bowl Santa Barbara California USA
07 May 1983 Oakland Arena Oakland, (Changed from Greek Theatre Berkley California USA due to bad weather)
09 May 1983 PNE Collisseum Vancouver British Columbia Canada
11 May 1983 Northlands Coliseum Edmonton Alberta Canada
14 May 1983 Pavilion Chicago Illinois USA
15 May 1983 Cobo Hall Detroit Michigan USA
16 May 1983 Civic Center Ottowa Ontario Canada
18 May 1983 Richfield Colisseum Cleveland Ohio USA
19 May 1983 Maple Leaf Gardens Toronto Ontario Canada
20 May 1983 Montreal Forum Montreal Quebec Canada
22 May 1983 City Island Harrisburg Pennsylvania USA
23 May 1983 Civic Center Baltimore Maryland USA
25 May 1983 Radio City New York USA
26 May 1983 Radio City New York USA
27 May 1983 Boston University Massachusetts USA
28 May 1983 Tower Theatre Philladelphia Pennsylvania USA
**(Still Searching For Other Dates)**