1973 Roxy Music (For Your Pleasure)
Roxy Music opened their For Your Pleasure tour with Amanda Lear dressed as she was on the album sleeve, introducing Roxy Music as The Pride And The Pain was played through the P.A.
Roxy were supported by Chris Spedding's band, The Sharks on this tour.
Tour Book
Click to see some scanned tourbook images - these may take a while to load on slower connections.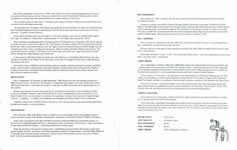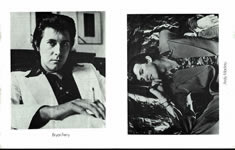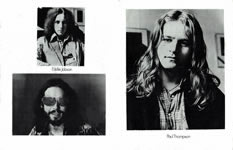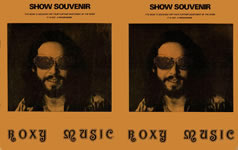 Typical Set List
We don't have specific show setlists for this tour. Please contact us if you have anything of interest.
Tour Musicians & Credits
Tour Venues and Itinerary
15 March 1973 University of Nottingham Nottingham England
16 March 1973 Hardrock Manchester England
17 March 1973 Sports Centre Bracknell England
18 March 1973 Town Hall Birmingham England
19 March 1973 De Montfort Hall Leicester England
24 March 1973 Guild Hall Plymouth England
25 March 1973 Festival Hall Torbay England
27 March 1973 Trentham Gardens Stoke England
28 March 1973 City Hall Sheffield England
29 March 1973 City Hall Newcastle England
31 March 1973 Rainbow Theatre London England
01 April 1973 Rainbow Theatre London England
04 April 1973 Guildhall Preston England
05 April 1973 Empire Liverpool England
06 April 1973 Green's Playhouse Glasgow Scotland
07 April 1973 Odeon Edinburgh Scotland
08 April 1973 Grand Theatre Leeds England
11 April 1973 Dome Brighton England
12 April 1973 Gaumont Southampton England
13 April 1973 Winter Gardens Bournemouth England
14 April 1973 Colston Hall Bristol England
15 April 1973 Capitol Cardiff Wales
23 April Modena Italy
24 April Genova Italy
29 April 1973 Golden Rose Festival, Montreux, Switzerland
03 May 1973 Duesseldorf Rheinhalle Germany
04 May 1973 Musikhalle Hamburg Germany
05 May 1973 Messehalle Nurnberg Germany
07 May 1973 Munich Germany
08 May 1973 Jarhunderthalle Frankfurt Germany
23 MAY 1973
Hallen Kortrijk Belgium
25 May 1973 Rotterdam De Doelen Holland
26 May 1973 Amsterdam Concertgebouw Holland
02 July 1973. "New York Festival" York England (Brian Eno's last show with Roxy Music)
(Still Searching for other dates)