1999-2000 Bryan Ferry As Time Goes By
Bryan Ferry started off his As Time Goes By tour in Washington in November 1999 just after the death of his close friend Simon Puxley. Bassist Richard Jeffries pulled out from the band on the eve of the tour and Zev Katz was taken in at the last minute.
Bryan, for the first time, did several stately homes shows in the summer of 2000 and the tour ended in Russia with Bryan playing in St Petersburg and Moscow.
A peformance for radio was recorded in Golders Green London for BBC on 6th December 1999 and Bryan also played in Oslo on 11th December for an awards ceremony.
The shows had the unorthodox opening of a Harp solo followd by a string quartet and a band piece before Bryan joined the band on stage. Bryan took an interval mid show where the band would play I'm Fer It Too or Sweet Georgia Brown.
The songs listed below are the songs played on this tour, usually 22-25 per show. The initial dates in USA had predominantly material from the As Time Goes By album but by the time the summer shows came in UK the show had evolved to being mostly from the Ferry/Roxy back catalouge.
The band used 4 from the 7 string players listed per show and Ian Dixon replaced Alan Barnes for the 2000 leg of the tour. Zev Katz was replaced for the Castle Howard due to an outstanding commitment but returned for the final 2 dates in Russia.
The Paris show was filmed and is available on DVD.
Tour Book
Click to see some scanned tourbook images - these may take a while to load on slower connections.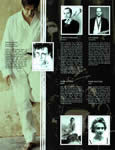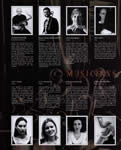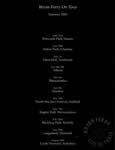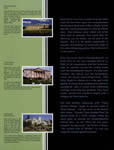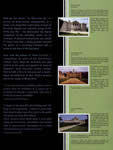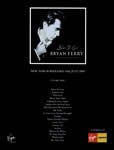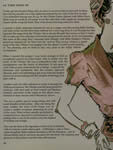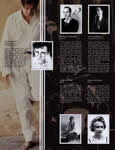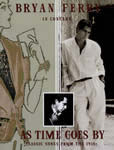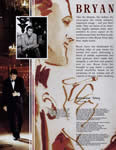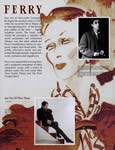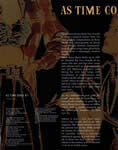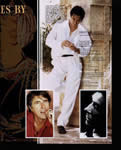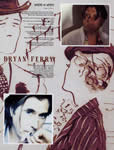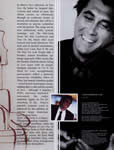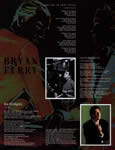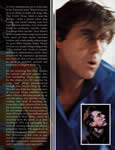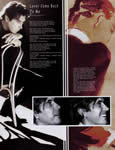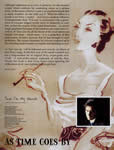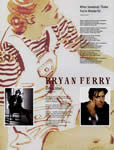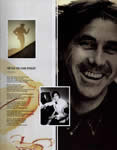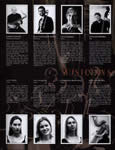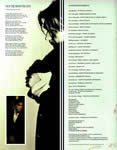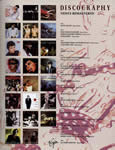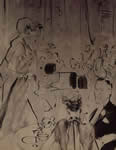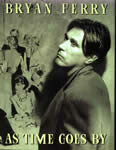 Typical Set List
For specific show setlists for this tour click here
Tour Musicians & Credits
Tour Venues and Itinerary
02 November 1999 9:30 Club Washington DC USA
04 November 1999 Gershman Auditorium Philladelphia USA
05 November 1999 Beacon Theatre New York USA
07 November 1999 Barklee Performance Center Boston USA
09 November 1999 Massey Hall Toronto Canada
10 November 1999 Opera House Detroit USA
11 November 1999 Riviera Theatre Chicago USA
13 November 1999 Macky Auditorium Boulder USA
15 November 1999 Paramount Theatre Oakland USA
17 November 1999 Sun Theatre Anaheim USA
18 November 1999 Wiltern Theatre Los Angeles USA
19 November 1999 House Of Blues Las Vegas USA
21 November 1999 Paramount Theatre Seattle USA
10 December 1999 Liverpool Royal Court London England
12 December 1999 Sheffield City Hall England
14 December 1999 Royal Festival Hall London England
15 December 1999 Fairfields Hall Croydon England
17 December 1999 Clyde Auditorium Glasgow Scotland
18 December 1999 City Hall Newcastle England
19 December 1999 Colston Hall Bristol England
21 December 1999 Apollo Manchester England
22 December 1999 City Hall Newcastle England
04 February 2000 Konserthuset Stockholm Sweden
05 February 2000 Konserthuset Oslo Norway
06 February 2000 Cirkus Building Copenhagen Denmark
08 February 2000 Koningin Elisabethzaal Antwerp Belgium
09 February 2000 Koninklijk Circus Brussels Belgium
11 February 2000 Alte Oper Frankfurt Germany
12 February 2000 Westfalenhalle Dortmund Germany
14 February 2000 Philharmonie Munich Germany
15 February 2000 Kongresshaus Zurich Switzerland
17 February 2000 Concertgebouw Amsterdam Netherlands
19 February 2000 Kammersaal Graz Austria
20 February 2000 Brucknerhaus Linz Austria
21 February 2000 Kurhalle Vienna Austria
23 February 2000 Kulturpalast Dresden Germany
24 February 2000 Philipshalle Dusseldorf Germany
25 February 2000 Stadthalle Braunschweig Germany
28 February 2000 ICC2 Berlin Germany
29 February 2000 CCH2 Hamburg Germany
01 March 20000 Kuppelsaal Hannover Germany
03 March 2000 Liederhalle Stuttgart Germany
04 March 2000 Festspeilhaus Baden Germany
06 March 2000 Teatro Goldoni Venice Italy
07 March 2000 Teatro Orfeo Milan Italy
09 March 2000 Le Grand Rex Paris France
10 April 2000 The Guild Hall Portsmouth England
11 April 2000 Royal Albert HallL London England
15 April 2000 Superbowl Sun City South Africa
16 April 2000 Standard Bank Arena Johannesburg South Africa
18 April 2000 Westbridge Park Stadium Durban South Africa
20 April 2000 Velodrome Cape Town South Africa
29 April 2000 Olympia Theatre Dublin Ireland
30 April 2000 Olympia Theatre Dublin Ireland
02 June 2000 Venue unknown Riga Latvia
10 June 2000 Norwegian Wood Festival Oslo Norway
23 June 2000 Petworth Park Sussex England
30 June 2000 Tatton Park Cheshire England
01 July 2000 Elton Hall Northants England
04 July 2000 Athens Greece
05 July 2000 Athens Greece
06 July 2000 Thessalonika Greece
08 July 2000 Istanbul Turkey
13 July 2000 North Sea Jazz Festival Rotterdam Holland
15 July 2000 Ragley Hall Warwickshire England
23 July 2000 Blickling Hall Norfolk England
28 July 2000 Langland Denmark
18 August 2000 Castle Howard Yorkshire England
26 September 2000 St Petersburg Russia
29 September 2000 Kremlin Palace Moscow Russia