2001 Roxy Music Re-union Tour
After 18 years apart, Roxy Music returned to the stage for a re-union tour in 2001. The tour kicked off in Dublin 9th June 2001 the same day that a Top Of The Pops special recorded a few weeks earlier with the new Roxy Music line up was broadcast on UK TV.
The tour was a massive success and featured favourable reviews in the press. Bryan Ferry, Phil Manzanera & Andy MacKay were the only members of Roxy Music to feature on all 8 Roxy Music studio albums through their ten year history. This tour re-united Bryan, Phil & Andy with the original drummer Paul Thompson who was given a rapturous applause at each show when Bryan introduced the band members.
Other members were Zev Katz (bass), Lucy Wilkins (violin & keyboards), Julia Thornton (percussion & keyboards), Colin Good (piano & musical director) all who played with Bryan Ferry on his 'As Time Goes By' tour the previous year. Top session guitarist Chris Spedding who worked with Bryan on his Let's Stick Together & In Your Mind albums as well as his 1977 tour was re-united with Bryan as second guitarist on this tour. New face to the Roxy fans was Sarah Brown who through Bryan's friend and collaborator on Bete Noire, Paul Johnson (The Brothers Johnson) found herself as backing vocalist for the tour.
The band remained the same throughout with the exception of the backing vocalist. Yanick Etienne, the original voice of Avalon, joined the band in New York for a performance of 'Avalon' and remained on stage for some other numbers. She was in the band for the rest of the American leg of the tour and also the last 10 shows. Sarah Brown took ill during the tour and was replaced by Vicky Akpewrene for the Japanese and some European dates.
A poignant moment on the tour was when Bryan dedicated While My Heart Is Still Beating to "..all those who lost their lives in New York.." at the Antwerp show 3 days after the Twin Towers disaster in New York of 11th September 2001.
The final show at Hammersmith Odeon was recorded for an intended DVD and was released in UK in May 2002 and in USA September 2002.
Their was no support act at the UK dates but Rufus Wainwright was the support in USA with Swedish band Emmy in support at some of the European dates.
The first Glasgow show was recorded by BBC and was broadcast on Radio 2. 47 of the 51 dates have been recorded were used to compile a live double CD released by Eagle records in May 2003.
Tour Book
Click to see some scanned tourbook images - these may take a while to load on slower connections.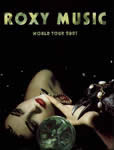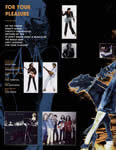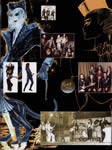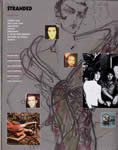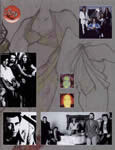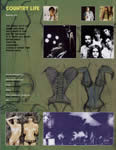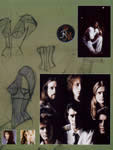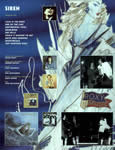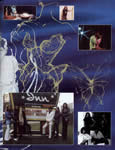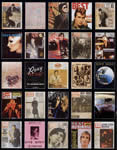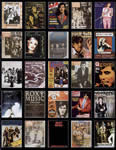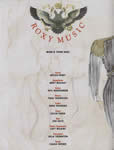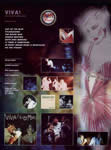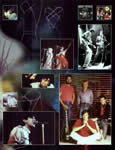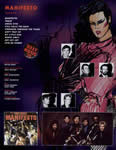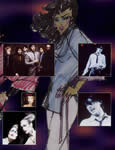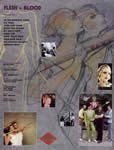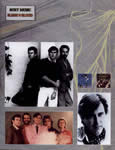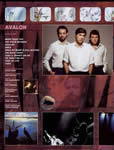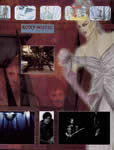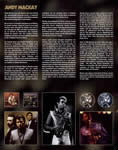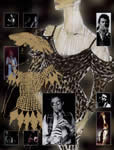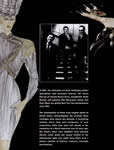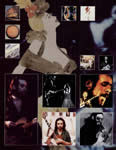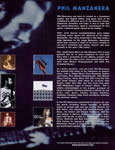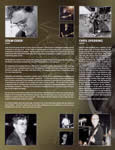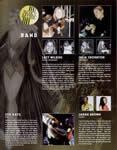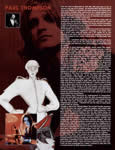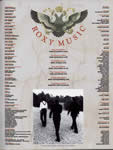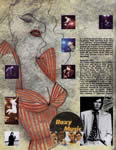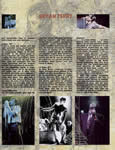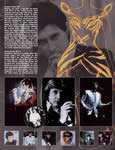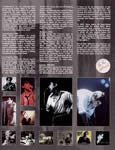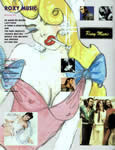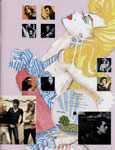 Typical Set List
For specific show setlists for this tour click here
Tour Musicians & Credits
Tour Venues and Itinerary
09 June 2001 The Point Dublin Ireland
11 June 2001 SECC Glasgow Scotland
12 June 2001 Arena Newcastle England
14 June 2001 Arena Nottingham England
16 June 2001 NEC Birmingham England
17 June 2001 NEC Birmingham England
19 June 2001 Arena Sheffield England
20 June 2001 Arena Manchester England
22 June 2001 Wembley Arena London England
23 June 2001 Wembley Arena London England
24 June 2001 Wembley Arena London England
26 June 2001 Olympichalle Munich Germany
27 June 2001 Hallenstadion Zurich Switzerland
29 June 2001 Santiago de CompostEla Spain
01 July 2001 Werchter Festival Belgium
16 July 2001 Air Canada Centre Toronto Canada
17 July 2001 FleetBoston Pavilion Boston USA
19 July 2001 Tweeter Center Camden Philladelphia USA
20 July 2001 Merriweather Post Columbia USA
21 July 2001 FleetBoston Pavilion Boston USA
23 July 2001 Madison Square Garden Theater NYC USA
24 July 2001 Madison Square Garden Theater NYC USA
26 July 2001 Chastain Amphitheater Atlanta USA
29 July 2001 DTE Energy Music Theatre Clarkston USA
30 July 2001 Allstate Arena Rosemont USA
31 July 2001 Northrop Auditorium Minneapolis USA
03 August 2001 General Motors Place Vancouver Canada
05 August 2001 Chronicle Pavilion Concord, Ca USA
06 August 2001 Greek Theatre Los Angeles USA
07 August 2001 Greek Theatre Los Angeles USA
11 August 2001 Entertainment Centre Brisbane Australia
13 August 2001 Entertainment Centre Sydney Australia
16 August 2001 Rod Laver Stadium Melbourne Australia
17 August 2001 Entertainment Centre Adelaide Australia
19 August 2001 Entertainment Centre Perth Australia
07 September 2001 International Forum Tokyo Japan
08 September 2001 International Forum Tokyo Japan
09 September 2001 International Forum Tokyo Japan
13 September 2001 Ahoy Rotterdam Holland
14 September 2001 Sportpaleis Antwerp Belgium
16 September 2001 Max-Schmeling-Halle Berlin Germany
18 September 2001 Valby Hallen Copenhagen Denmark
19 September 2001 Sport-Stadion Hamburg Germany
21 September 2001 Westfalenhalle Dortmund Germany
22 September 2001 Schleyerhalle Suttgart Germany
24 September 2001 Fila Forum Milan Italy
26 September 2001 Gasometer Vienna Austria
28 September 2001 Evening News Arena Manchester England
29 September 2001 SECC Glasgow Scotland
01 October 2001 Hammersmith Apollo London England
02 October 2001 Hammersmith Apollo London England